Conaway said the firestorm occurred 'only because one reporter who makes a living jacking people up about these trips' wrote about the issue. 'We had gotten not one complaint from the public,' he added of the unannounced change. 'Not one person had looked for this information except this reporter.'
-
"And I would've gotten away with it too, if it weren't for you meddling kids — and your dumb dog."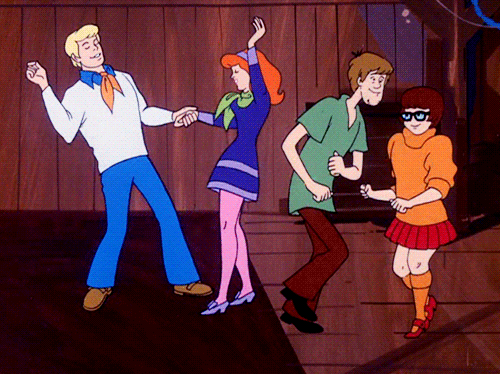 (via nationaljournal)
Proud of my team today! 
I call them the Beyonce voters. The single ladies. Obama won the single ladies by 76 percent last time, and they made up about a quarter of the electorate. They depend on government because they're not depending on their husbands. They need things like contraception, healthcare, and they love to talk about equal pay.
-
Somebody said this and meant it. (via salon)
Guilty. 
That moment when two other ladies on the train are wearing the same Ann Taylor dress as you.
Obviously, this city is about out-fiercing your fellow commuters. 
95 percent of Instagram accounts are operated by dumb, pretty things.
- Overheard in the newsroom (via nationaljournal)
Some of the funniest book dedications ever.
well isn't this just the dream.
Going home this weekend. Thrilled. 
The experience of reading it is like being cornered by a too-close-talking drunk at a bar who thinks he is witty (but mostly just smells like salami and weird socks) while he rants at you about his endless tedious feuds with people you don't know.
- Choicest quote from today's Today in Tabs. 
Never let your enemies look at you and shake their heads.
- aminatou: eternal proof that one can be a stylish, badass woman in tech. All at once.

this is the greatest thing i've ever seen

THIS GIF LITERALLY JUST MADE MY ENTIRE WEEK A THOUSAND TIMES BETTER
(Source: camiivalee, via raybancharles)